 8.7 million animal species have working ecosystems to fulfil their basic needs like housing, eating, transportation, and energy. None of these ecosystems are based on ownership, money and identity like we know and use it. And if you look carefully, you'll discover that some of these ecosystems are not even based on scarcity (like we need it for our business models) but on commons and abundance.
Nature2.0 is one, and possibly the most ambitious track of the https://dutchchain.com/ hackathon, the biggest blockchain hackathon in the World (April 11th -15th 2019). It is also an open community that will gather on https://nature2.ooo. We want to bring together the worlds of blockchain and AI to explore and build ecosystems, beneficial for society. Another way to put it is that we want to unveil and explore disruptive change before it happens. Working assumption and main challenge of Nature2.0 is the UNIMAGINABLE, but BUILDABLE
In the Nature 2.0 track, inspiring unimaginable non-human narratives will be combined with an exploration of those new and buildable digital entities that appear when we use the possibilities of blockchain, artificial intelligence and autonomous assets to create open source ecosystems. Think about DAOs (distributed autonomous organization), AI-DAOs, digital twins, autonomous assets (like self-driving cars), user-curated lists and distributed market places for sensor & AI data and AI algorithms.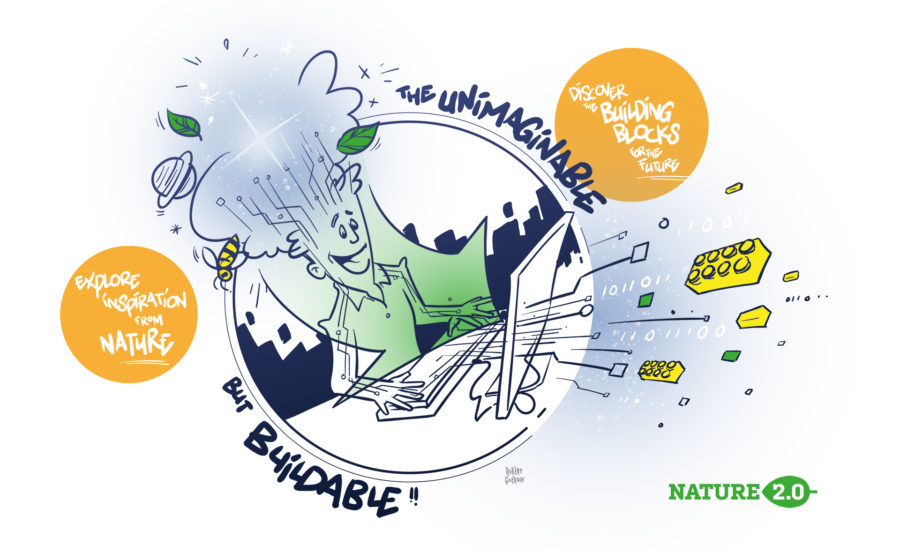 Filmmaker Ismaël Lotz follows DutchChain to a blockchain meetup in Berlin.
Nature 2.0 is an exciting new topic on the intersection of AI and (you guessed it) nature, and while the crowd is exploring this concept, Ismaël is exploring the crowd.
How would the Nature 2.0 narrative sound in your words? Building blocks beneficial to society