"There is nothing in a caterpillar that tells you it's going to be a butterfly."
REALIZE YOUR PURPOSE DRIVEN DREAM
Nature 2.0 is a community, a community of communities even, of explorers of unforeseen possibilities and opportunities in exponential growing technology. We consist of creatives, developers, engineers, dreamers and many more.
Why
Our world gets increasingly brittle in the grasp of the big ownerless problems of the world. We have experienced, in every person we meet, a yet unleashed intrinsic motivation to create a better world, empowered by the unforeseen possibilities of technology.
We are determined to co-create ownerless entities that operate beneficial for society.
How
If we study the world of today, we discover that it is full of things we deem normal but are actually crazy. We see that systemchange is not prevented tech possibilities but by our frozen mindsets that cloaks tons of opportunities for new ecosystems. That's why we collectively hunt for paradigm shifts. We are not each others competitors; every single step forward by one is a single step forward for us all.
What
We connect, research and explore. We enable co-creation canvases on the biggest blockchain & AI hackathon of the world. Joining forces with critical infrastructures co-creating on the research-questions that are too big for one entity, but are relevant to us all. Creating resilient, open source solutions beneficial to us all.
We are hosting a challenge on Odyssey Momentum 2020, taking place online on November 13-15 2020.
The challenge we are presenting to you and invite you to co-create on:
"We live in a world where we treat every entity as-if it is a business. It is a way of looking and thinking in which we are trained and get acknowledged every day. It is the narrative we know and speak. But what are we missing out on if we follow this narrative? What should be the nature of a beneficial critical infrastructure? What should be its purpose and what their core values? Can you imagine an incorruptible resilient well engineered delivering of critical goods and services beneficial for the wellbeing of all inhabitants of our world? What if we start to look for the things we deem normal in our current narrative, but which are actually crazy? Join us in our quest where we hunt for new narratives and paradigm shifts!"
TEDx Talk at Erasmus University Rotterdam
Thu, 25 October 2018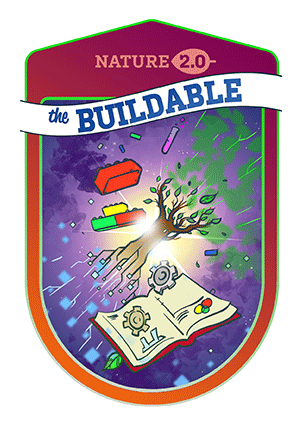 We ask you to explore the possibilities of blockchain, artificial intelligence and autonomous assets to create open source ecosystems. No Events on The List at This Time