 TEDx Talk at Erasmus University Rotterdam
Thu, 25 October 2018

Exploring disruption before it happens:
In nature 2.0 you'll be looking for the crazy
Which elements of our day2day life that we deem normal are actually very crazy? And which solutions, that seem crazy can be built, because the only hurdle to pass proves to be our current human narrative, not technology.
Disruption before it happens is always a crazy. Imagine a technology we know was disruptive: The Internet. But now from the perspective of a CD shop owner from 1995. Ton the Internet we'll build stores with 1000 times the stock of our poor CD shop owner. Then we'll start downloading CD's and songs for a fraction of the cost. After which we'll introduce streaming services like spotify, offering access to all the music of the world for the price of a quarter CD per month. Crazy, ridiculous or even dangerous from the perspective of the 1995 CD shop-owner. But we know today, it is normal.
In nature 2.0 you'll build the unimaginable
The unimaginable, the crazy is already around us: 8.7 million animal species have working ecosystems to fulfill their basic needs like housing, eating, transportation, energy… None of these ecosystems are based on ownership, identity like we use it, or on money. Some of them are not even based on scarcity, but on cooperation resulting in abundant resources. For free. That is unimaginable and crazy for one species, us humans, while a lot of other species are living it.
In our challenges we'll ask you to build a commons,
an ecosystem towards abundance or an ownerless Ecosystem
When you choose to enter one of our challenges your world will never be the same. We are hosting challenges on odyssey.org, the biggest blockchain and AI hackathon of the world and we host challenges with all 4 technical universities.
We invite you to rethink the system. Check out our Nature2.ooo website to find resources to build the solutions of tomorrow.
A number of friends popped up that have inspiring challenges that could be topics for teams to work on. If you want to accelerate your solution already before your challenge started, these communities are waiting for you to join and assist you on your quest.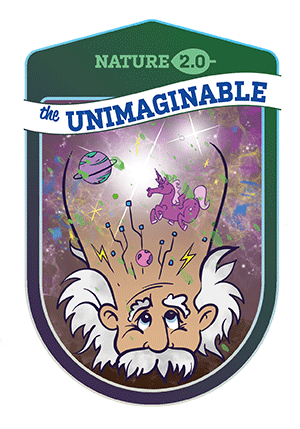 You start your journey by unveiling the crazy in day to day live.
Challenging the elements and interactions of value chains that only make sense from a profit point of view, but validated through an engineering lens are very crappy.